Getting here

The campus is spacious and attractive and is within a few miles of the countryside to the south west of the city. You can view it on Google Maps.
Those planning a journey here by rail may want to consult the National Rail Enquiries service specifying simply UNIVERSITY as the destination. This station is located at the west end of the main campus (a 10 minute stroll from the department). Turn left on leaving the station, and walk downhill towards the clock tower past the iron man sculpture. Black directional signs show Physics West as building R8 in the Red Zone, which is in Chancellor's Court with the clock tower in the middle.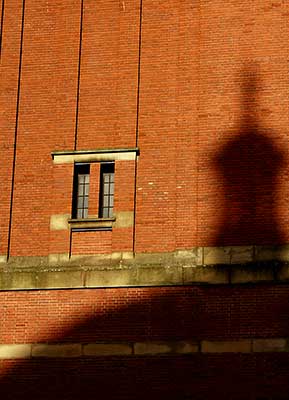 Access to the University by car and other means can be found on this Edgbaston campus page (scroll down that page for travel directions). The University of Birmingham campus is positioned 3 miles to the south-west of the centre of Birmingham. The best entrance for taxis and deliveries is the East Gate. A good place to park for visitors is the North East Multi-Storey car park at 52 Pritchatts Road. However, if given a permit you should park on the main campus or use the North Car Park and Pritchatt's Road Car Park. Note that charges are hourly for non-University Permit Holders:

Up to 1 hour £1.00
1-3 hours £3.00
3-5 hours £4.00
5-8 hours £6.00

This is convenient for all the Physics buildings.
The School of Physics and Astronomy is to be found on the university campus on the east side of the Clock Tower which is in Chancellor's Court, in a group of three adjoining buildings.
The Particle Physics Group occupies the second floor and all of the third floor of the Physics West Building.